Murfreesboro Adoption Lawyer
What is the Adoption Process in Tennessee?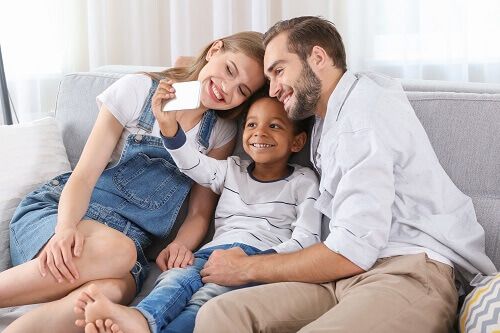 Depending on your goals and the circumstances surrounding your situation, there are several different types of adoption. Though many of the processes are similar in nature, they each require a unique approach. Mitchell E. Shannon, Attorney at Law has helped families just like yours achieve their goals through adoption.
We can assist you with many types of adoption, including:
Stepparent adoption: If you are a stepparent hoping to solidify your relationship with a stepchild you have cared for like your own, our firm can help you pursue a stepparent adoption.
Agency adoption: There are private and public agencies throughout the country that adoptive parents can connect with. We can help you with an adoption whether it's in the state of Texas or one of the other 49 U.S. states.
Private adoption: Rather than go through an agency, you can also adopt a child directly from a birth mother, through a private adoption. We'll make sure that the process is completed lawfully and that all the legal ends are tied up neatly.
International adoption: There are agencies and families around the world who are hoping to put a child into a loving family. If you are adopting internationally, the paperwork, documentation, and requirements can be even more overwhelming than a domestic adoption. Our team can help you through the process.
Relative adoption: If a child's parents have, for any reason, been unable to care for their child, a relative adoption may be the best fit for the family. We help grandparents, aunts, uncles, and other relatives complete adoptions for children in their family.
Murfreesboro Adoption Attorney Committed to Guide You Step by Step Through the Adoption Process
Adopting a child can be one of the greatest joys in a family's life. That said, it can also be one of the most difficult legal processes to navigate. Mitchell E. Shannon, Attorney at Law is here to lift that burden so that you can enjoy what really matters: bringing a new member into your family.
Let us handle the paperwork, the documentation, and all the other little requirements that add up and complicate the process. Our adoption attorney in Murfreesboro offers personalized representation that puts your needs at the forefront. Whether you need assistance with adoption, or any other legal family disputes, the experienced lawyer Mitchell E. Shannon is here for you.
Get in touch with our team today to get started on your case. Call (615) 235-6608 or contact us online now.