Murfreesboro Child Support Attorney
Ensuring the Support Your Child Needs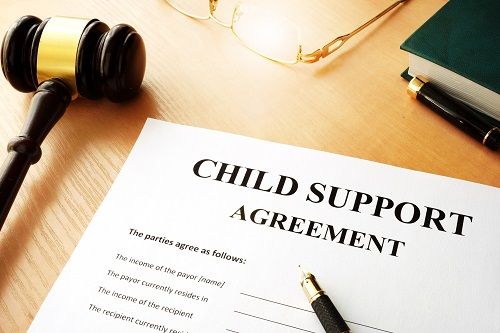 A child deserves support from both parents – and a parent deserves support from the other parent of their child. Child support is an essential tool that ensures both parents make financial contributions to their child's upbringing. Whether you are negotiating child support during divorce or as an unwed parent, we can help.
Mitchell E. Shannon, Attorney at Law is committed to finding solutions to child support disputes that respect the rights of both parents while protecting the child's best interests. Our Murfreesboro child support attorney understand how important this topic is to you and your family, and we want to help resolve the matter with relative ease. We strive to help our clients finalize child support orders outside of court, but we are always prepared to represent a parent in the courtroom when necessary.
Should You Hire An Attorney For Child Support?
Discussing legal concerns and what you need to expect in every phase of your custody battle can be highly beneficial to you. A child support lawyer understands precisely what information the judge utilizes to determine child support for the parent best suited for the child.
Call (615) 235-6608 or contact us online to learn more about how our Murfreesboro child support attorney can help you with your case.
Tennessee Child Support Guidelines
Our state's child support guidelines are intended to account for a wide variety of circumstances, but given the diversity between families, children, and family situations, the judge has relatively limited discretion to deviate from these guidelines.
Tennessee follows the income shares model, which means that the amount of child support a parent will be ordered to pay is calculated based on each parent's total earnings and income. Though there are exceptions, most parents and attorneys will use the state's child support calculator and worksheet to calculate payments. These tools consider each parent's income, the number of children requiring support, and how often each parent has the children.
Depending on the circumstances, the courts may also consider:
The quality of life the child is used to
Any history of family violence
The child's special needs, including education and medical needs
Either parent's special needs or disability
Work with Mitchell E. Shannon, Attorney at Law
The help you need with your custody case is just a phone call away. Our child support attorney in Murfreesboro is honest and straightforward, always happy to maintain open communication with our clients. We take the time to get to know you so that we can provide personalized representation that has been tailored to your unique situation. Our Murfreesboro child support lawyer is eager to help you find a favorable solution.
Call (615) 235-6608 now or contact us online to request a free consultation with Mitchell E. Shannon, Attorney at Law.