Murfreesboro Alimony Attorney
Experienced Alimony Lawyer Serving Rutherford County, TN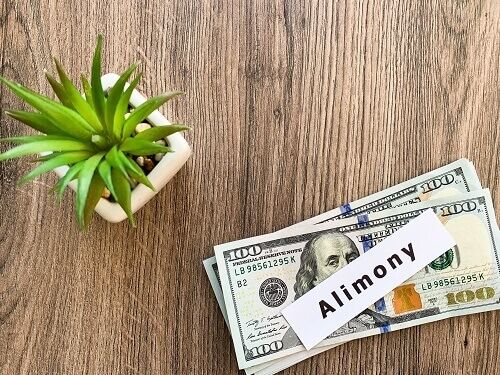 If you are filing for divorce, you may be wondering whether you will have to pay alimony. Though alimony gets a bad reputation, it can be a vital tool for spouses who need extra financial support following a divorce.
Alimony payments are particularly beneficial for spouses who stayed at home to care for children or forewent career advancement to support the family during the marriage. At its core, alimony is intended to help a spouse maintain a certain quality of life and eventually become self-supporting.
When negotiating alimony during a divorce, it can be helpful to have a knowledgeable and experienced alimony lawyer on your side. Mitchell E. Shannon, Attorney at Law can represent your best interests and build a strong case on your behalf. We encourage you to schedule a free consultation with our Murfreesboro alimony attorney so that we can assess your unique case.
Call (615) 235-6608 or contact us online to get started with our experienced Murfreesboro alimony attorney today.
Types of Alimony in Tennessee
The terms of an alimony order – such as the monthly amount and the length of time alimony must be paid – will depend on the circumstances of the situation and the type of alimony that is ordered.
Tennessee recognizes four types of alimony:
Periodic alimony: Ordered to be paid over a long period of time to a spouse who cannot earn enough income to maintain an appropriate standard of living. This type of alimony is most common for long marriages.
Transitional alimony: Support paid for a defined amount of time for a spouse who needs support while adjusting to new financial circumstances following divorce.
Rehabilitative alimony: Support intended to help a spouse who has been out of the workforce or who doesn't have the education or skill level needed to earn a livable income.
Lump-sum alimony: Alimony as a form of long-term support that can be paid in installments over a certain period of time.
Mitchell E. Shannon, Attorney at Law, provides thorough, understanding, and responsive legal representation of your Murfreesboro alimony lawyer. Reach out to our firm today to schedule a consultation with our legal team and learn more about how spousal support may play in your divorce matter.
How Alimony Is Determined in TN
Alimony is determined on a case-by-case basis. Determinations involve a number of factors regarding each spouse and their unique circumstances.
When awarding alimony, courts will consider:
Each spouse's current income and future earning potential
The length of the marriage
Each spouse's education level and technical training background
Each spouse's mental and physical health
The age of each spouse
Tax consequences
The standard of living that each spouse enjoyed during the marriage
Each spouse's separate property
Whether children are involved and who has custody
Any instances of domestic abuse
Our Murfreesboro Alimony Attorney Can Help
No matter how complex your situation may be, you can find a trusted advocate in Mr. Shannon. At our firm, our Murfreesboro alimony lawyer offer the compassionate support and informed representation needed to obtain a favorable resolution. Our clients always come first.
Contact our alimony attorney in Murfreesboro today – call (615) 235-6608.